Novotel Heathrow
Facilities

Kid's
Menu
Swimming
pool
Swimming pool

Indoor heated swimming pool
Kids area with x-box
DVD with movies between 6-8
kids TV
Kids check in card

Novotel Heathrow
The Novotel Heathrow is a spacious and modern hotel with a relaxed family friendly atmosphere. There's plenty for the kids to enjoy including a swimming pool, play area, toys, Xbox, and a free welcome gift on arrival!

The hotel is located just a short drive from LEGOLAND® and boasts fantastic leisure facilities, making the Novotel Heathrow a fantastic choice for a family break.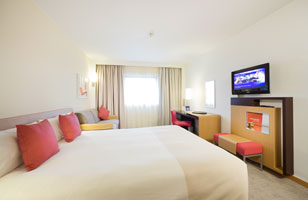 Novotel Heathrow
Triple Rooms
Triple rooms consist of one double bed and one single bed or a double bed and sofa bed.
Quad
Family of 4 rooms will be one room. They will sleep a maximum of four people and consist of one double bed and one double sofa bed. Cots cannot be added to family rooms for four people.
Family rooms can accommodate up 3 adults and a child or 2 adults and 2 children, however please be mindful that the sofa bed is smaller than a standard double bed.
Room Facilities
Standard rooms have an en-suite bathroom and come with the following amenities:
Safe deposit box
Minibar
Flat screen TV's with freeview
Wireless Internet access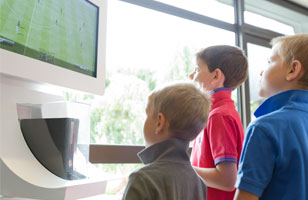 Novotel Heathrow
Children will receive a special welcome and gift on check in. The kids will love the nutritious children's menu and play area the hotel has to offer.
Kids facilities
Indoor heated swimming pool
Kids area with x-box, DVD with movies between 6-8, kids TV
Kids check in card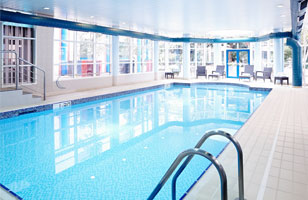 Novotel Heathrow
Indoor swimming pool and gym.

Leisure facilities
Swimming pool
Gym.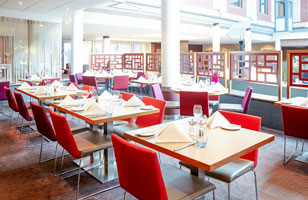 Novotel Heathrow
Food offers
Kids meals start from just £4.95 for a one course meal and from £7.95 for a three course meal (prices are subject to change).

For the period 29h July to 24th August, the restaurant are offering a family of three a 3 course meal for just £37, or £44 for a family of 4. To guarantee a reservation please call the hotel directly to make a table reservation.
Restaurant and opening times
Elements restaurant offers a relaxing, chic environment in which to enjoy a freshly prepared and tasty meal. With menu choices to suit the entire family and broad opening hours, Elements ensures that no matter what time you return from a fun day out at LEGOLAND®, a hot meal for you and your family will be available.


Elements Opening Times:
Breakfast: Monday to Saturday 5:00 - 10:30, Sunday 5:00 - 11:00
Dinner: Monday to Saturday 17:00 - 22:30, Sunday 17:00 - 22:30
Lunch is available from bar throughout the day
Breakfast
Full English breakfast.
Room service
The Novotel Heathrow is proud of its 24/7 à la carte service. A selection of tasty hot dishes and cold snacks can be delivered straight to your room regardless of the time.
Novotel Heathrow
A modern hotel with high tech extras - Xbox, free movies and free Wifi.
Address
The Novotel Hotel
Cherry Lane
West Drayton
Middlesex
UB7 9HJ
Customer rating
Our customers said
Staff at the Novohotel were polite and friendly and the breakfast and room were excellent.
No problems with the hotel. It was very nice.
AA star rating
From park
12 Miles
Fun rating
Check in/Check out
Earliest check-in time is 14:00 midday unless otherwise arranged. Latest check-out time is 12:00 midday unless otherwise arranged.
Parking
Overnight parking is charged at a reduced price for LEGOLAND Holidays customers of £5. Normal daily parking price is £10 per night (subject to change).
Hotels near Novotel Heathrow
Hotel
Star
rating
Customer
rating
Miles from
hotel