Holiday Inn Woking
Facilities


Free
parking

Kids
menu
Free parking

Welcome pack for the children

Welcome pack for the children
Play packs available from reception

Holiday Inn Woking
The Holiday Inn Woking is perfectly situated for families traveling to the Hotel either by car or train, with the M3 close by and London Waterloo train station just 30 minutes away.

Your kids will be looked after on your stay with a free goody bag given to them when you arrive. What a great start to your adventure.

If a smoking room is required, please contact the hotel directly to arrange a request.
Family rooms can only sleep a maximum of 2 adults, 2 children and a cot. (the cots can sleep children up to the age of 2).

PLEASE NOTE: You will be required to leave your credit/debit card details on check in to allow for damages or minibar charges. If you do not have a credit or debit card you will be required to leave a cash deposit (£50 per night), this will be refunded on check out accordingly.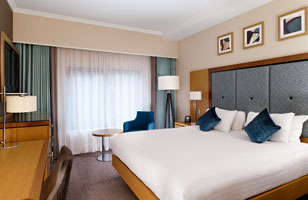 Holiday Inn Woking
Room Facilities
Ensuite bathroom
Satellite TV
Air conditioning
High speed internet access
Tea and Coffee making facilities
Hair Dryer
Iron and Ironing board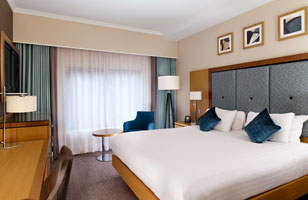 Holiday Inn Woking
Welcome pack for the children on arrival at the hotel.
Kids facilities
Welcome pack for the children
Play packs available from reception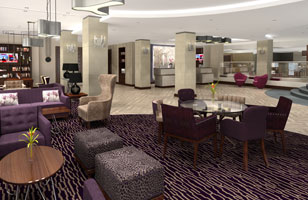 Holiday Inn Woking
Small onsite gym.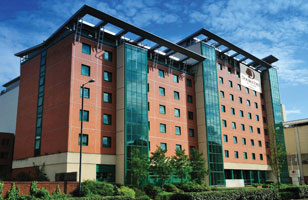 Holiday Inn Woking
Food offers
One child under 12yrs eats free from the children's buffet with each paying adult dining from the main menu.
Breakfast
Full English Breakfast
Room service
Room service is available every day from 06:30 - 23:00.
Key to map icons
LEGOLAND Park
Holiday Inn Woking
Address
Holiday Inn Woking
Victoria Way
Woking
GU21 8EW

Customer rating





Our customers said
Hotel was lovely, friendly, helpful staff and clean bright room. Breakfast was also very good.
Everything was excellent: staff, food, cleanliness, plenty of facilities and in a great location.
AA star rating



From park
14 Miles
Fun rating




Check in/Check out
Earliest check in time is 14:00 Latest check out time is 12:00
Parking
Free car parking
Hotels near Holiday Inn Woking
LEGOLAND Resort Hotel
An unforgettable family experience, right in the heart of the Resort. PLEASE NOTE, the pool is closed until the 23rd May for essential maintenance.
Hotel
Star
rating
Customer
rating
Miles from
hotel