Holiday Inn Maidenhead Windsor
Facilities


Free
parking

Kids
menu

Swimming
pool

Health
club
Free parking

Swimming pool


Separate kid's pool
FREE milk and cookies
Goody bags
Toy play corner
Children's indoor pool
Children's board games
Colouring in restaurant
Kids Menu
Holiday Inn Maidenhead Windsor
This modern 4* Hotel is just 8 miles away from the Park and has everything you'd need on a family break away. Tho hotel offers free parking .

The indoor play area, goody bags and children's pool will keep the younger visitors happy, while the comfortable rooms and friendly staff will make sure parents equally enjoy their stay!

PLEASE NOTE: Childrens facilities are available subject to the hotels terms and conditions.
Please be advised that the swimming pool in the leisure club will be closed for urgent work 18th- 21st March. 2013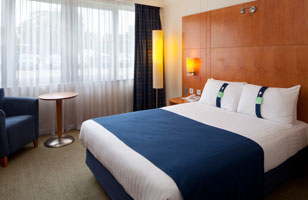 Holiday Inn Maidenhead Windsor
Triple Rooms
Triple rooms consist of a King sized double bed and a Z-bed, or a cot.
Quad
Family of 4 rooms consist of a king sized bed, and two Z-beds. A cot cannot be accommodated in a family of 4 room as well as 4 occupants. Some family of 4 rooms may also come as 2 double rooms next door to each other.
Room Facilities
Standard rooms have an en-suite bathroom and come with the following amenities:
Colour cable/satellite TV
Hairdryer
Trouser press
Tea/coffee making facilities
In room video games available
Pay per view movies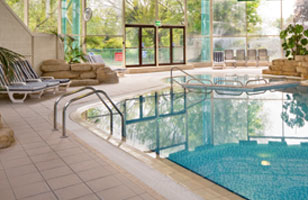 Holiday Inn Maidenhead Windsor
Kids are as well catered for as adults at the Holiday Inn Maidenhead Windsor.
Toys and games are available in the lounge bar, board games are available on request from reception.
The hotel boasts a separate children's pool for younger kids and less confident swimmers. There is also an indoor play corner, goody bags, FREE afternoon milk and cookies and a children's pool ensuring that children will enjoy their stay as much as mum and dad..
PLEASE NOTE: All facilities available are subject to the hotel's terms and conditions.
Kids facilities

Separate kid's pool
FREE milk and cookies
Goody bags
Toy play corner
Children's indoor pool
Children's board games
Colouring in restaurant
Kids Menu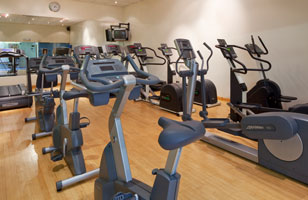 Holiday Inn Maidenhead Windsor
Relax after a busy day of fun at LEGOLAND in the hotel's stunning indoor heated swimming pool or perhaps take advantage of the well equipped modern gym and spa. Don't worry about forgetting your trunks; swimwear is available to purchase from the hotel.
Whatever your needs, you'll be sure to find it at the Holiday Inn Maidenhead.
Please be advised that the swimming pool in the leisure club will be closed for urgent work 18th- 21st March. 2013
Leisure facilities
Gym
Spa
Swimming pool.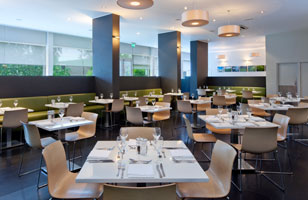 Holiday Inn Maidenhead Windsor
Food offers
One child under 12 years old eats for free from the children's buffet with each paying adult dining from the main menu between 19:00 and 22:30.
Restaurant and opening times
The brand new Junction restaurant offers relaxed dining from an eclectic menu for the whole family to enjoy. Kids eat free if accompanied by a full paying adult.
Junction Opening Times:
Breakfast: Monday to Friday 6:30 - 10:00, Saturday & Sunday 7:30 - 11:00
Dinner: Open Daily 19:00 - 22:00
Sunday Lunch: 13:00 - 15:00
Kids Menu
Breakfast
English buffet breakfast.
Room service
Enjoy high quality food in the comfort of your room. The 24 hour menu has something to cater for every taste; from light snacks to hot, satisfying cuisine. Perfect for tired families after a long day's adventure at LEGOLAND®.
Key to map icons
LEGOLAND Park
Holiday Inn Maidenhead Windsor
Address
The Holiday Inn Maidenhead/Windsor
Manor Lane
Maidenhead
SL6 2RA

Customer rating





Our customers said
Very good. Child friendly and great staff.
Definite Gold Star customer service. The hotel was clean and modern and very set up for children. Breakfast was brilliant and the staff were fabulous and efficient, nothing was too much trouble.
AA star rating




From park
8 Miles
Fun rating




Check in/Check out
Earliest check-in time is 14:00, unless otherwise arranged. Latest check-out time is 12:00, unless otherwise arranged.
Parking
Free parking
Hotels near Holiday Inn Maidenhead Windsor
LEGOLAND Resort Hotel
An unforgettable family experience, right in the heart of the Resort. PLEASE NOTE, the pool is closed until the 23rd May for essential maintenance.
Hotel
Star
rating
Customer
rating
Miles from
hotel