Hilton St Annes Manor
Facilities


Free
parking

Kids
menu

Swimming
pool

Health
club
Free parking

Swimming pool

14-meter indoor swimming pool
Children's check in
Children's welcome pack which includes an activity pack
Evening Nintendo Wii area and designated kids play area
Garden games- giant snakes & ladders
Giant jenga
Giant connect 4 rounders
Giant twister (available from May weather permitting)
Two tennis courts
Football lawn with nets
Nature walk
CBeebies and CITV channels available in all rooms
Boardgames
The hotel restaurant also provide children's cutlery for your little ones
Kids under 10 eat for free with any full paying adult when eating in the restaurant
15% off food and beverage for the adults
Hilton St Annes Manor
If you're looking for a child friendly hotel, St Anne's Manor is the perfect choice. There is so much for your little ones from giant snakes and ladders to a nature walk.

The parents will appreciate the beautiful grounds, relaxing spa facilities and handy location, making it a great choice for your LEGOLAND holiday. Before setting off for a day in the park, sit down to a full English breakfast, which is included in the price.

Please note, ALL children including infants, MUST be accounted for on your booking. If you arrive at the hotel and its apparent that there are more children than the bookings states, then the hotel reserves the right to refuse your booking, or charge you locally for extra rooms.

This information is needed for fire regulation purposes.

Kids eat for free with 1 full paying adult (with whom they are sharing a room) when dining in the restaurant.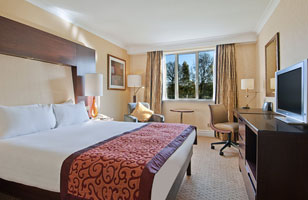 Hilton St Annes Manor
Triple Rooms
Triple Rooms come with a double bed and a sofa bed.
Quad
Family of 4 rooms consist of a double bed and a double sofa bed.
Room Facilities
Standard rooms have an en-suite bathroom and come with the following amenities:
Ironing facilities
Hairdryer
Tea and coffee making facilities
High speed internet
Cable TV
CBeebies and CITV channels
On demand movies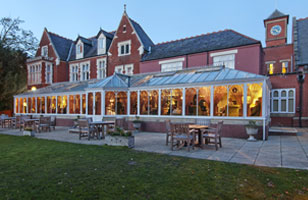 Hilton St Annes Manor
KIDS STAY, EAT AND DRINK FOR FREE.
When you travel with your children, the Hilton St Annes Manor makes your stay as a family more enjoyable. There is a children's menu in the main restaurant as well as family rooms and inter-connecting rooms. The Hilton St Anne's Manor also has a wide range of children's facilities to keep the children entertained.
Kids facilities
14-meter indoor swimming pool
Children's check in
Children's welcome pack which includes an activity pack
Evening Nintendo Wii area and designated kids play area
Garden games- giant snakes & ladders
Giant jenga
Giant connect 4 rounders
Giant twister (available from May weather permitting)
Two tennis courts
Football lawn with nets
Nature walk
CBeebies and CITV channels available in all rooms
Boardgames
The hotel restaurant also provide children's cutlery for your little ones
Kids under 10 eat for free with any full paying adult when eating in the restaurant
15% off food and beverage for the adults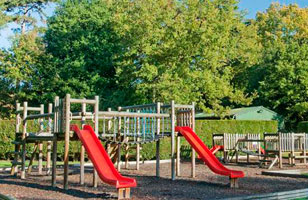 Hilton St Annes Manor
The Hilton St Anne's Manor offers a wide selection of leisure and health facilities for all ages. For the adults, try the Escape Spa for a selection of massage, hot stone therapy or even aromatherapy.

Please make sure to pre-book your treatments to avoid disappointment on the day. Or simply relax in the steam room or sauna to help release the stress from the day away. You can also enjoy free 24 hour access to the Livingwell gym.

For the whole family, try the outdoor tennis courts, nature walk, football with nets, children's play area or giant garden games available from May weather permitting. Come back inside for the colouring corner, Wii games area or take a splash in the 14 meter pool. From Monday to Thursday 19:00 until close, the pool is adults only.
Leisure facilities
14-meter indoor swimming pool
Gym
Free aerobics class (on selected days of the week)
Steam room
Sauna
Escape Spa (20% off all treatments)
A selection of garden games
Two tennis courts
Nature walk
Football lawn with nets
Kids playground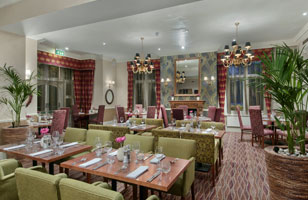 Hilton St Annes Manor
Food offers
KIDS STAY, EAT and DRINK for FREE!

Omnia Restaurant serves a full English breakfast daily to get you ready for a fun filled day.

Omnia Restaurant offers a variety of dining options to ensure your enjoyment and comfort for dinner. Classic British cuisine along with children's menus.

Receive a 15% discount off dinner, buffet or ŕ la carte menus when dining in the hotel restaurant during your stay. Please make your reservation for dinner on arrival at the hotel.

In addition, a child under 10 years old can eat for free with 1 full paying adult (with whom they are sharing a room) when dining from the main menu.
Restaurant and opening times
Omnia restaurant offers a varied menu of classic British cuisine alongside a dedicated children's menu,
Enjoy the traditional atmosphere and intimate booth seating ideal for the travelling couple or family.


Omnia Opening Times:
Monday to Friday 6:00 - 10:00, and 18:30 - 21:30
Saturday 7:00 - 10:00, and 18:30 - 21:30
Sunday 8:00 - 11:00, and 18:30 - 21:30

During the school holidays, bank holidays and weekends the restaurant will be open from 18:00, booking is essential.

Kids eat for free with 1 full paying adult (with whom they are sharing a room) when dining in the restaurant.
Breakfast
Full English breakfast.
Room service
Order a wide variety of international dishes straight to your room 24 hours a day, seven days a week. The in-room menu offers children's options and special food requirements can be catered for.
Key to map icons
LEGOLAND Park
Hilton St Annes Manor
Address
Hilton St Annes Manor
London Road
Wokingham
RG40 1ST

Customer rating





Our customers said
A Wii area, lovely playground, football and tennis... what more could one wish for?
Fabulous dinner, a huge fuss of our son's birthday, amazing breakfast and service great.
AA star rating




From park
11 Miles
Fun rating





Check in/Check out
Earliest check in is 15:00 and latest check out is 12:00 (unless otherwise arranged directly with the hotel)
Parking
Onsite car parking and is free of charge for hotel guests.
Hotels near Hilton St Annes Manor
LEGOLAND Resort Hotel
An unforgettable family experience, right in the heart of the Resort. PLEASE NOTE, the pool is closed until the 23rd May for essential maintenance.
Hotel
Star
rating
Customer
rating
Miles from
hotel